Water Sports and Recreation Precinct, Wan Chai
Water Sports and Recreation Precinct, Wan Chai
The Water Sports and Recreation Precinct is located on Hung Hing Road, Wan Chai North, next to the entrance of the Cross-Harbour Tunnel at Causeway Bay. Phase I, II and III of the project were opened in December 2020, December 2021 and December 2022 respectively, providing harbourfront space of about 1.3 hectares in total, and a waterfront promenade of 550 metres in length. The Precinct opens round-the-clock. In addition to lawns, outdoor tables and chairs, catering facilities, washrooms, baby caring rooms, shower facilities, shelters and children play facilities, there is also spaces for multi-functional activity. In addition, the Precinct is a pet-friendly venue. Visitors are welcome to bring along their pets on leashes.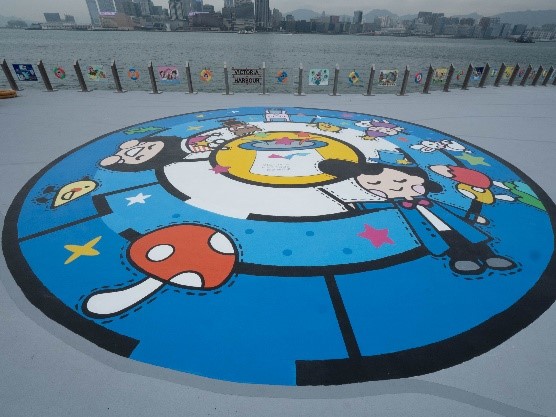 Features
A major feature of the Precinct is the first "Harbour Steps" in the Victoria Harbour, which is the first fence free stepped down water edge design within the harbour. Located in the Phase II area of the Precinct, the Harbour Steps has a length of approximately 90 metres, fronting a 2.5-hectare water body separated by a breakwater. Its position in the inner harbour with relatively calm water flow makes it suitable for the fence-free water edge design. The step-like feature allows visitors get closer to the waterbody. when there are water sports activities or performances in the waterbody, the "Harbour Steps" also serves as a spectator stand for the public to watch competitions or performances from a close distance in the backdrop of the Victoria Harbour. An access ramp for boats has also been installed to facilitate future water sport competitions.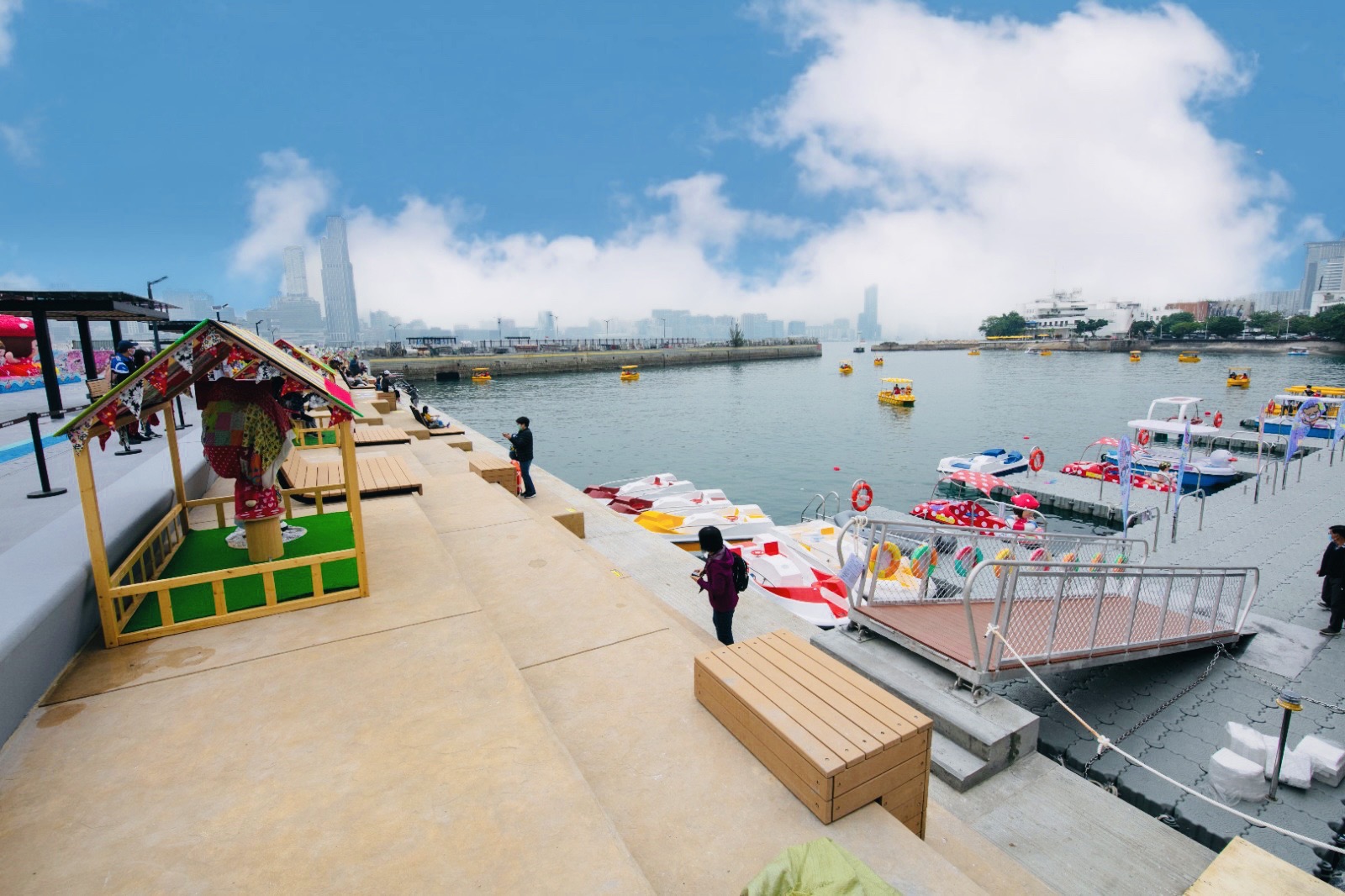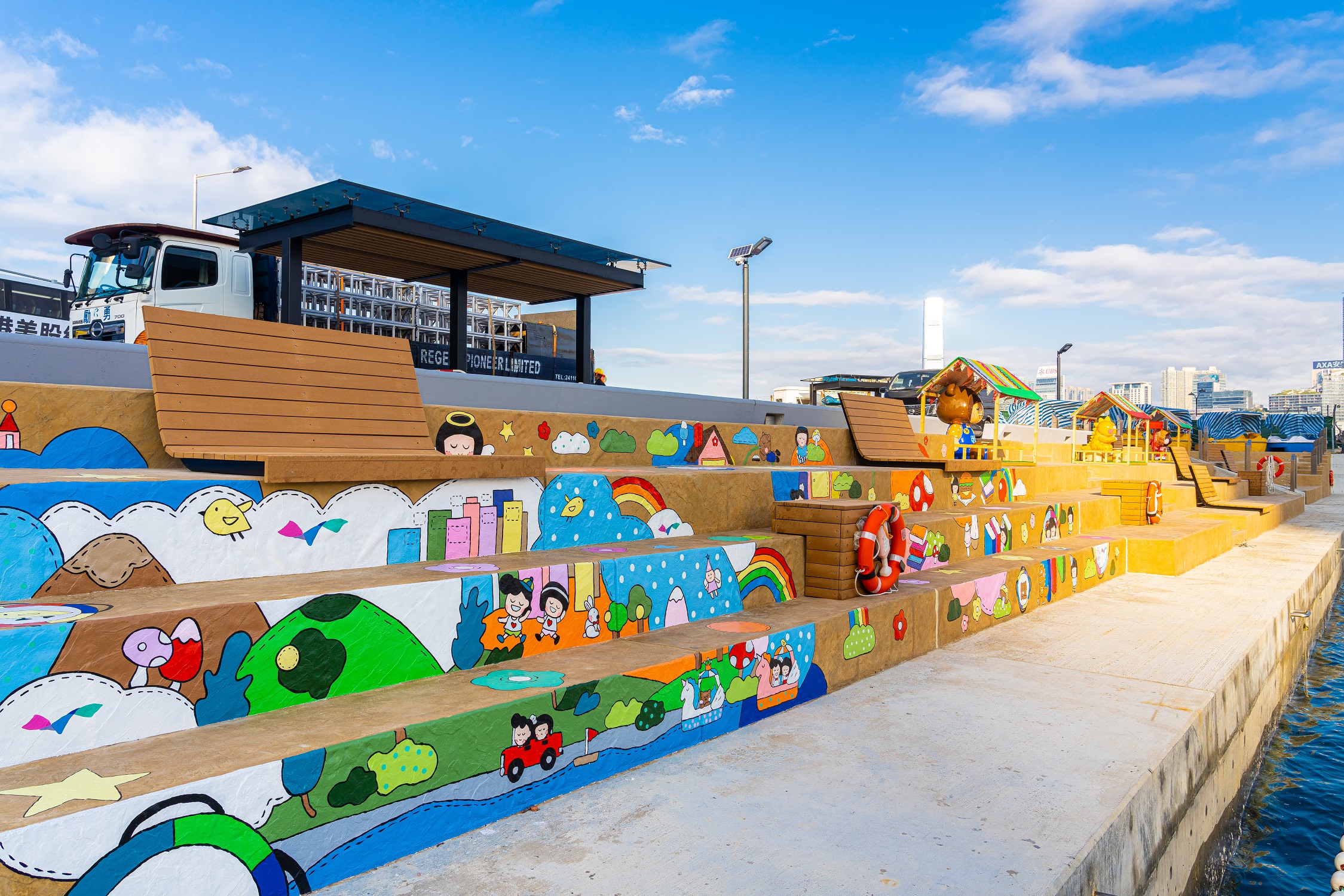 To enrich the visitors' experience, local artist Prudence Mak has designed a set of art installations and decorations under the theme of Chocolate Rain and water sports, the most eye-catching of which is a 20-metre painting located on the "Harbour Steps", allowing the public to enjoy the art work from another perspective across the waterbody.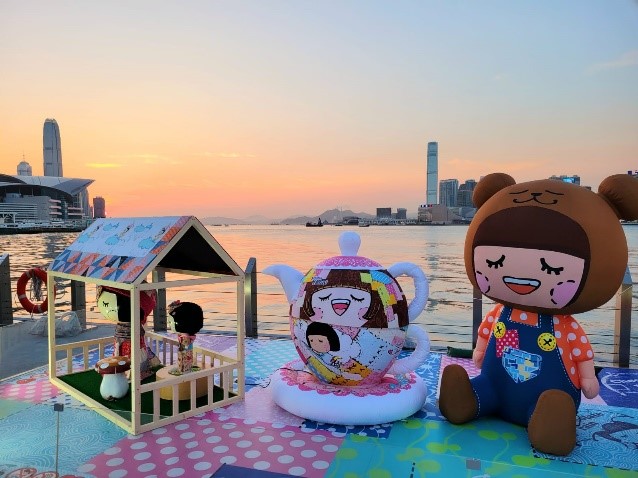 Another feature is the on-shore restaurant and floating restaurant in the Precinct to enhance the experience of the public at the harbourfront. The floating restaurant is docked at the waterbody of the Precinct and is mainly be used for banquets and events, while the on-shore restaurant provides indoor, rooftop and alfresco dining areas where visitors can enjoy the wonderful view of the Victoria Harbour.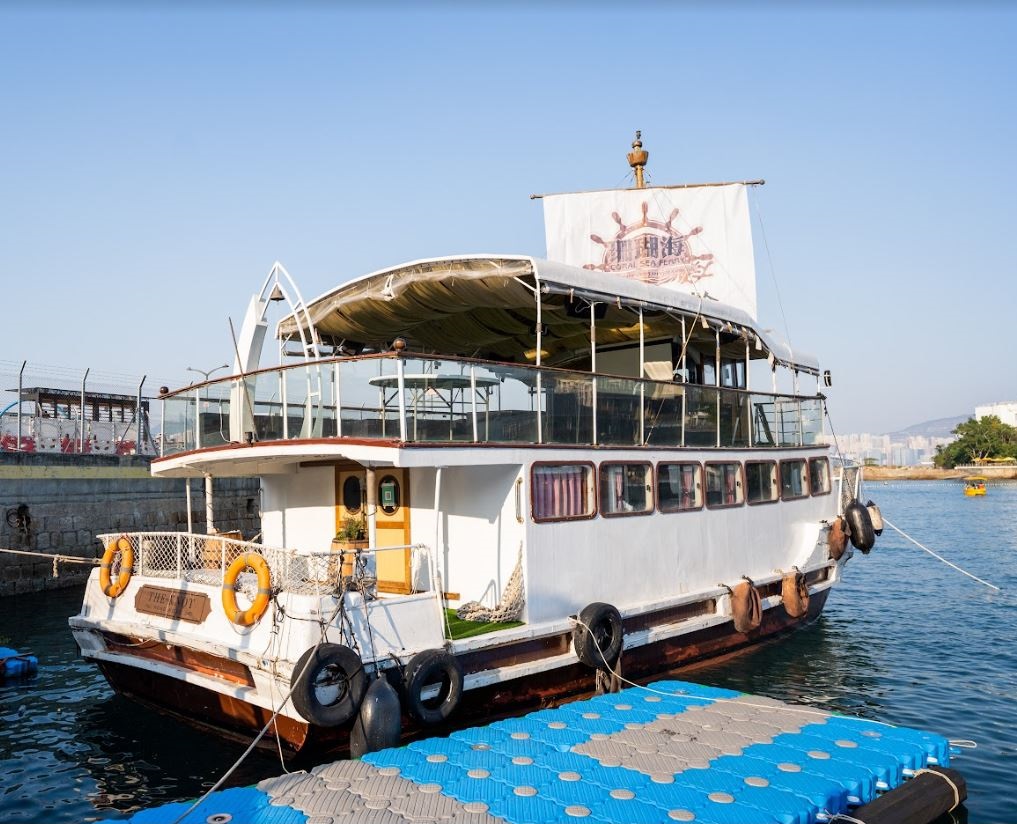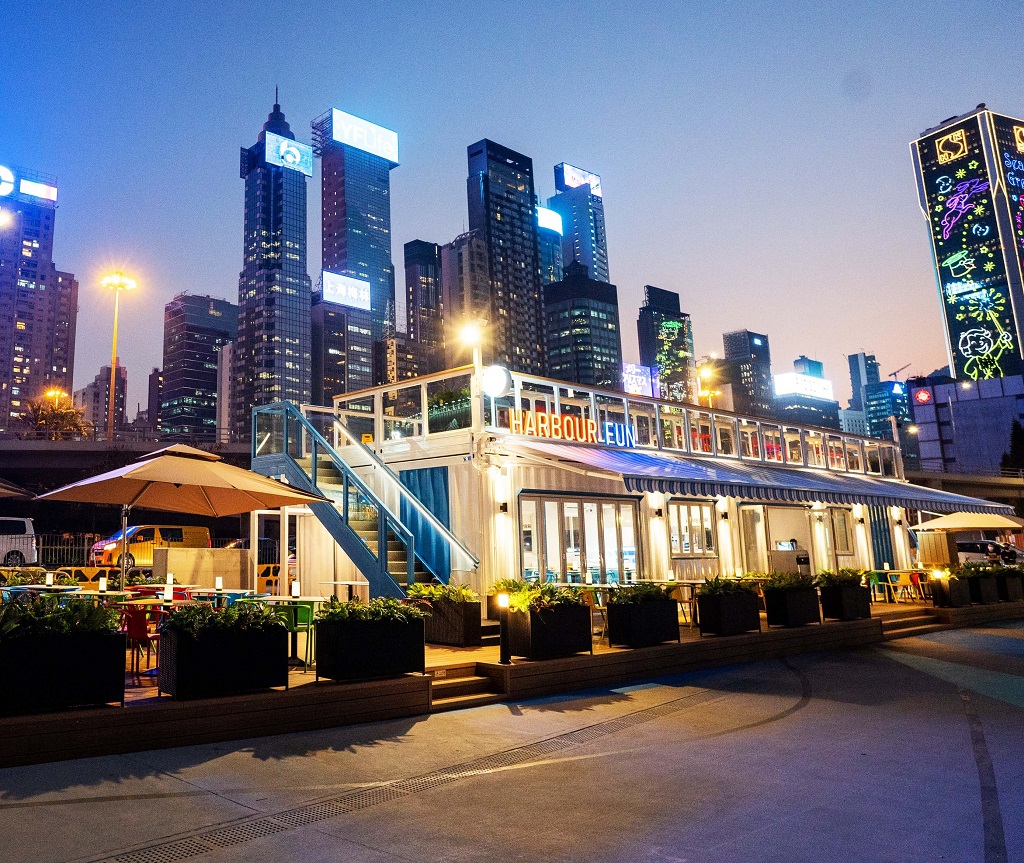 Transport
The Water Sports and Recreation Precinct is located between the Wan Chai Basin along Hung Hing Road and the Hung Hing Road Flyover. It is accessible from (i) the Wan Chai Ferry Pier by walking about 5 minutes, (ii) Exit A2 of Exhibition Centre MTR Station by walking about 5 minutes, or (iii) Exit C of Causeway Bay MTR Station by walking about 9 minutes via the Canal Road West Flyover (see Map).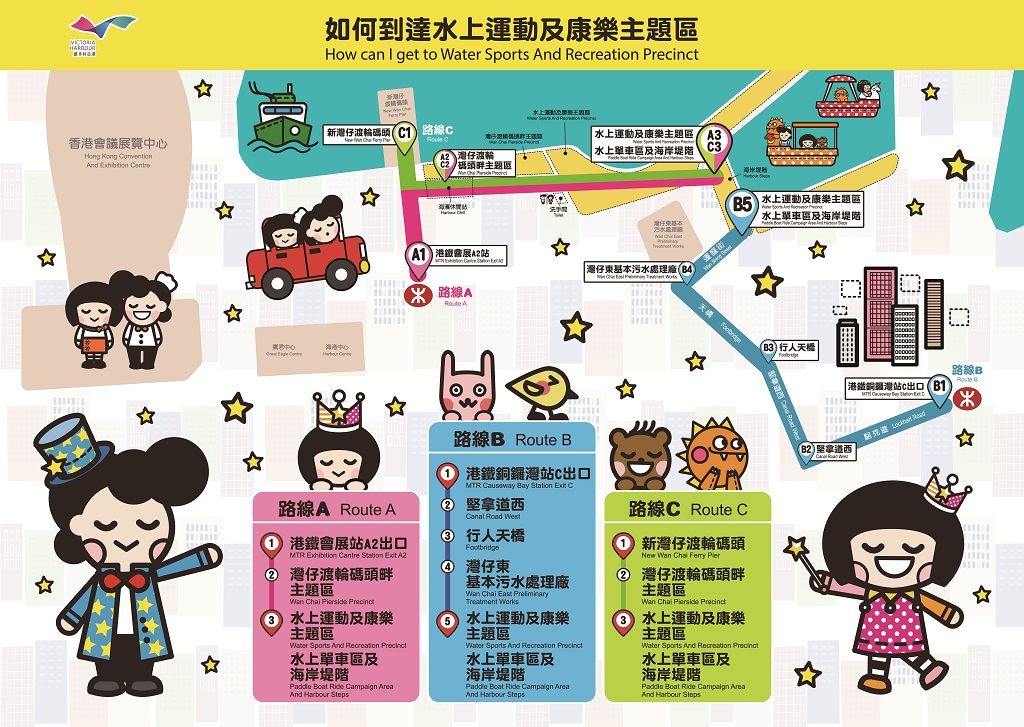 ×
WhatsApp Sticker
Please click on the link below to download and share them with your family and friends!
Chocolate Rain X Victoria Harbour

"Scan QR Code" in WeChat and tap "..." to share.