Tsuen Wan Promenade
Tsuen Wan Promenade
The Tsuen Wan Promenade, located between Riviera Gardens and Bayview Garden, occupies a total area of about 14.7 hectares. The whole 2.5 kilometre-long harbourfront has been fully connected for public use. Following the completion of the Enhancement of the Tsuen Wan Waterfront (Phase I) project in the first half of 2021, the 700-metre pedestrian walkway adjacent to Hoi On Road has been revitalised to become a leisure harbourfront space.
With the theme of "The Retreat", the project is the first under the $6.5 billion dedicated funding for harbourfront enhancement to introduce a fence-free design. Planters previously separating the water edge and the pedestrian walkway have been removed, while a low kerb design has been introduced to the 370m section with a sloping sea wall. Such a design will not only bring visitors closer to the water, but also provide ample seating and greater lines of sight for appreciating the stunning scenery of the Rambler Channel and Tsing Yi Island.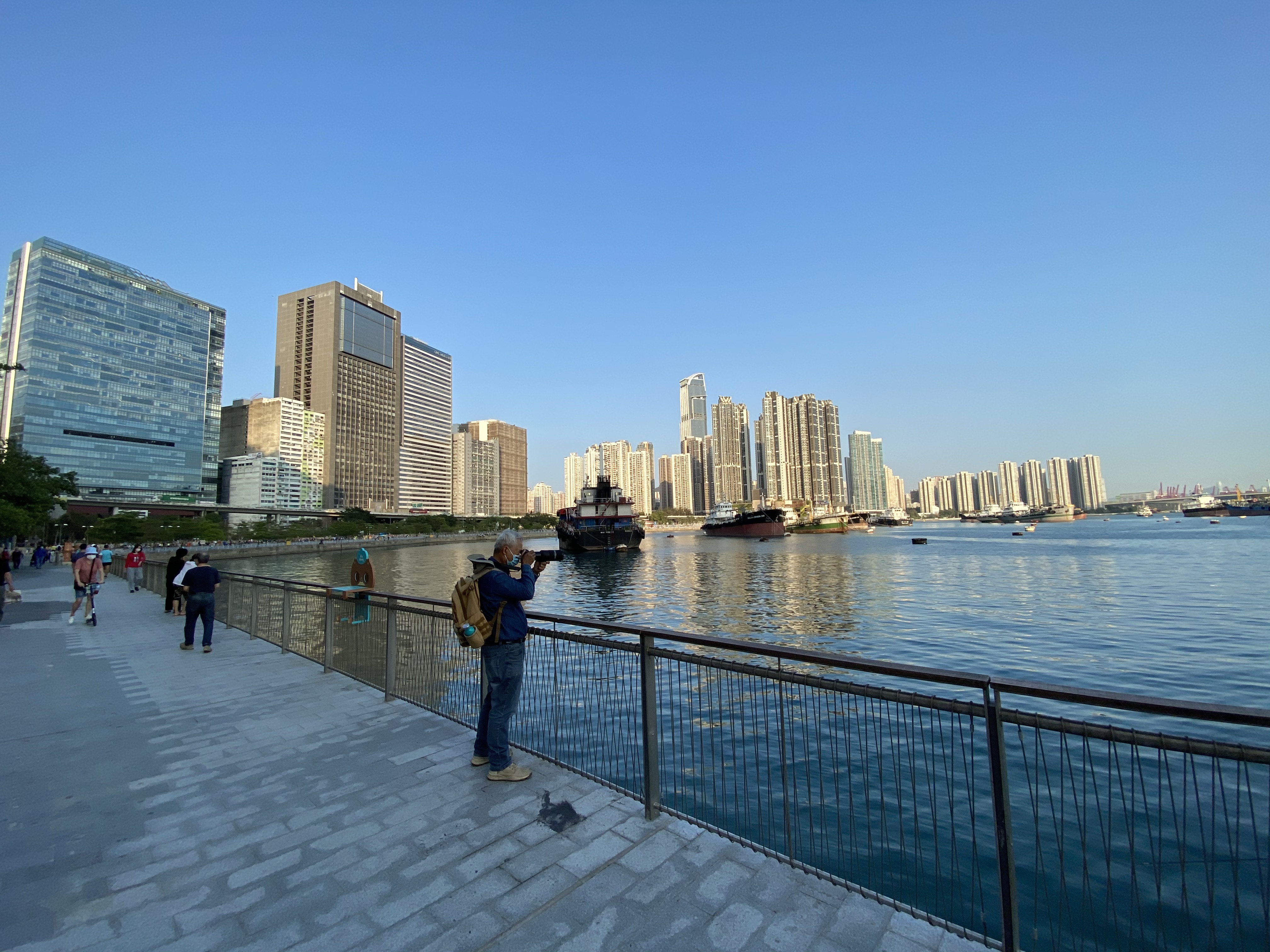 Echoing the development vision of "making every section special", the newly installed balustrades with timber handrails, featured seating and arbours at the site were designed taking into account the history of the textile industry in Tsuen Wan. In response to local views, paving and lighting have been beautified, while weeds along the sea wall have also been removed. Upon removing the planters and opening the lawn area, additional activity space has also been created.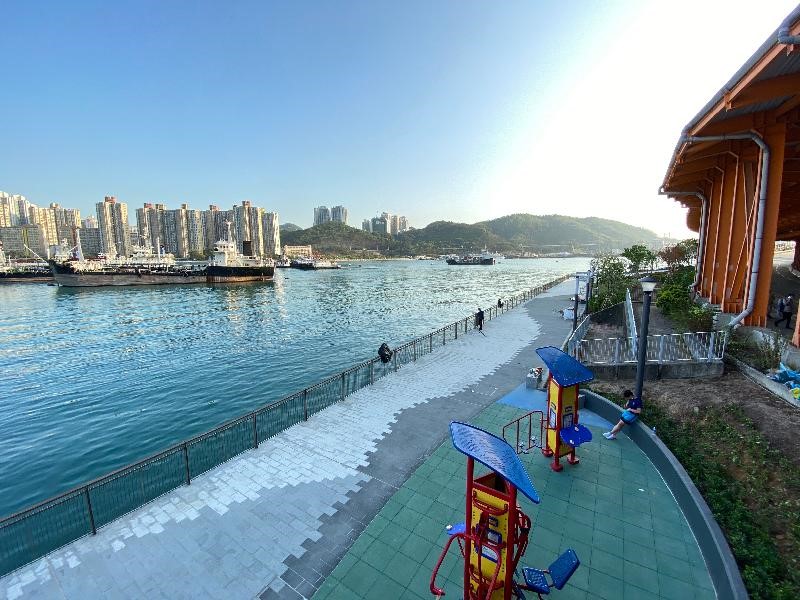 In accordance with the "limited edition" concept, the Harbour Office under the Development Bureau has also introduced place-making initiatives to this harbourfront to enhance visitors' experiences, and invited local creative group Postgal Workshop to build the "Din Dong Happy Village by the Harbour" featuring the cartoon character Din Dong. To foster greater interaction with the installations, the design team has specifically installed railing tables along the harbourfront balustrades and moveable chess tables along the low kerb. Visitors may hence put aside their belongings and cups and enjoy the harbour view in even more relaxing ways. Moreover, in order to create a more inclusive harbourfront, the design team has collaborated for the first time with Beyond Vision Projects, a non-governmental organisation, to translate different graphic designs into tactile graphics so that, by simply navigating with their fingertips, the visually impaired may feel the vibrancy of the Tsuen Wan harbourfront and the charm of local comic artworks.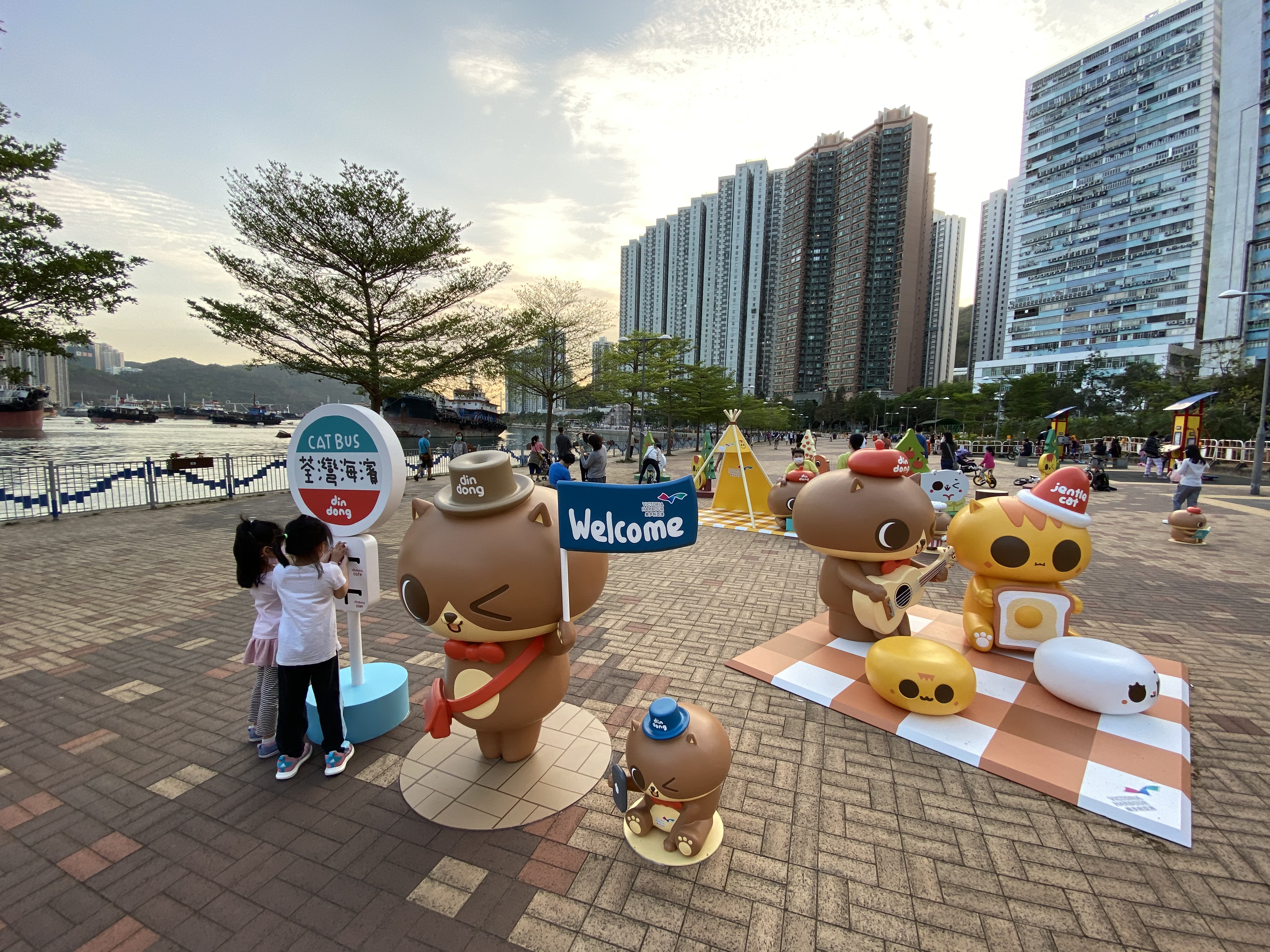 Transport
The "Harbourfront Shared Space" of the Tsuen Wan Promenade is located across Hoi On Road and can be accessed by walking from Exit B1 of the Tsuen Wan West MTR station for about 10 minutes (see Map).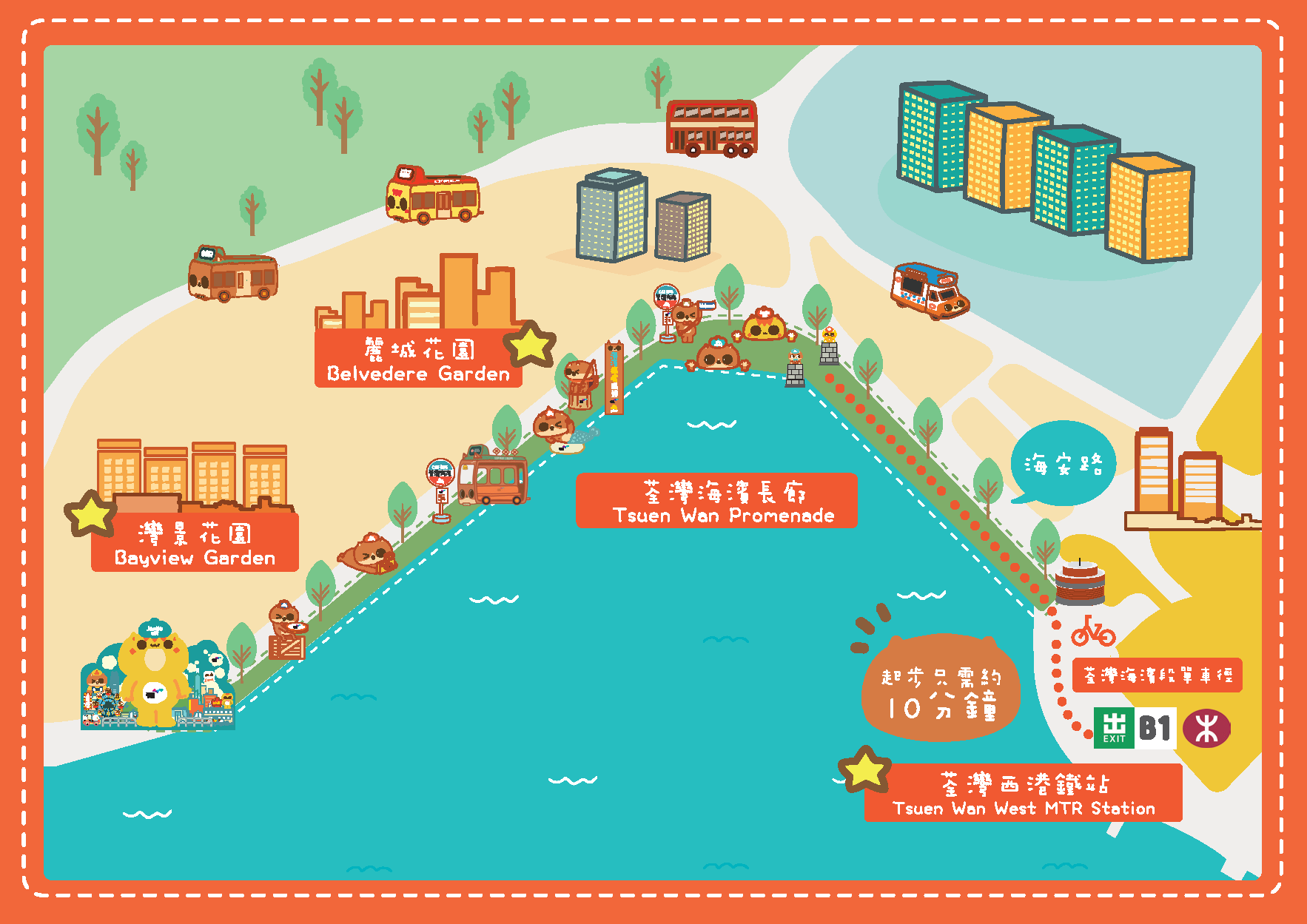 ×
WhatsApp Sticker
Please click on the link below to download and share them with your family and friends!
Tsuen Wan Promenade X Chinese New Year 2022

"Scan QR Code" in WeChat and tap "..." to share.