HarbourChill, Wan Chai
HarbourChill, Wan Chai
The HarbourChill, a themed harbourfront space located next to the Wan Chai Ferry Pier, is a harbourfront experimental space co-created by community professionals from all walks of life. The site of about 3 000 square metres was previously a works area for the large-scale infrastructure project of Wan Chai Development Phase II. In accordance with the incremental approach, the Civil Engineering and Development Department has unleashed the site in a timely manner, even when construction works were still taking place nearby. This enabled the Harbour Office to open the site for public enjoyment in May 2021 after arranging some soft landscaping works and simple decoration.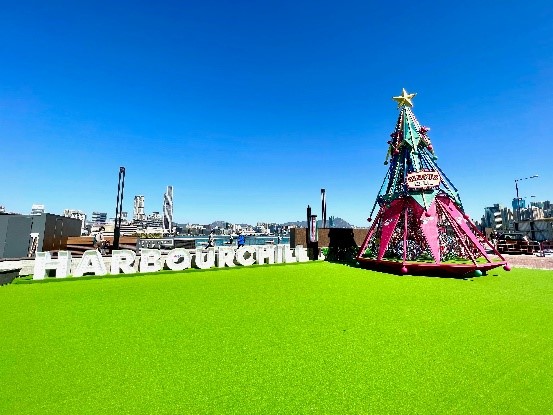 The theme of the HarbourChill is the city's backyard garden. With the introduction of various pop-up installations, shelters, chairs and swings with diverse designs have been installed on the lawn, creating a soft and cosy atmosphere. Among others, the Hong Kong Arts Centre in collaboration with Napp Studio has designed a series of movable animal furniture under the theme of "Zoo along the Waterfront". In addition, several winning entries of the Harbourfront Public Furniture Competition, organised by the Development Bureau and the Harbourfront Commission, have been installed on the site. These pieces of furniture reflect the remarkable elements of Wan Chai Ferry Pier and the old Wan Chai.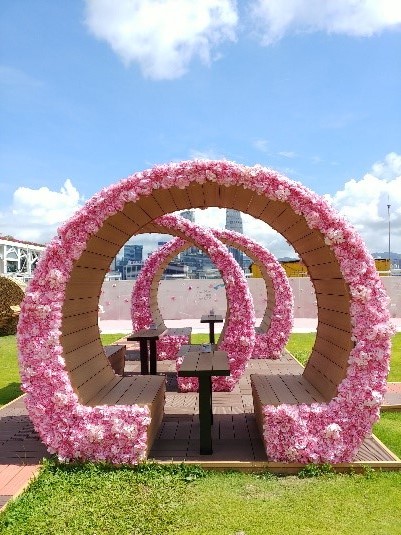 Furthermore, taking on board the idea of community development, the Harbour Office has collaborated with Social Ventures Hong Kong (SVhk) in arranging various diversified and innovative activities, as well as providing food and beverages, at the HarbourChill on a non-profit-making basis. There is a special kiosk, WE+ Kiosk, on the lawn selling feature snacks and beverages as well as goods featuring a Wan Chai theme. In addition, SVhk is also collaborating with different social enterprises and community organisations in organising a range of activities, including the WE! Run@Harbour, outdoor yoga experience, art jamming, Summer Aqua Kids, Halloween @ Harbourchill - "Pumpkin is Coming to Town" and Harbourfront Santa Village, which allowed visitors to relax themselves amid the busy city life and raise their overall well-being. This also helped to enhance community cohesion through utilising the harbourfront area.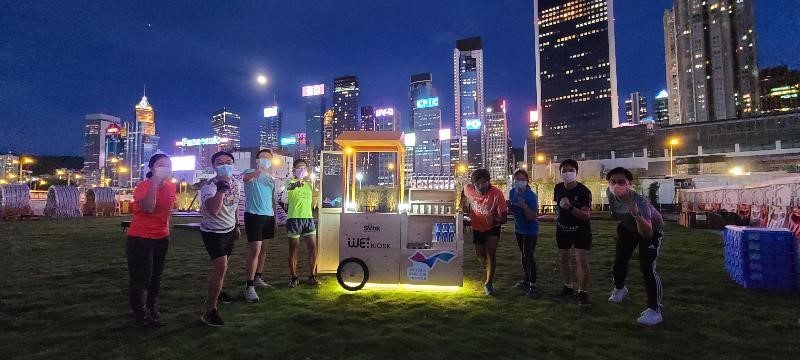 Transport
The HarbourChill is situated at the north of Hung Hing Road and east of the covered walkway of Wan Chai Ferry Pier. It is accessible from (i) Exit A2 of Exhibition Centre MTR Station by walking about 5 minutes, or (ii) Wan Chai Ferry Pier by walking about 3 minutes. (see Map)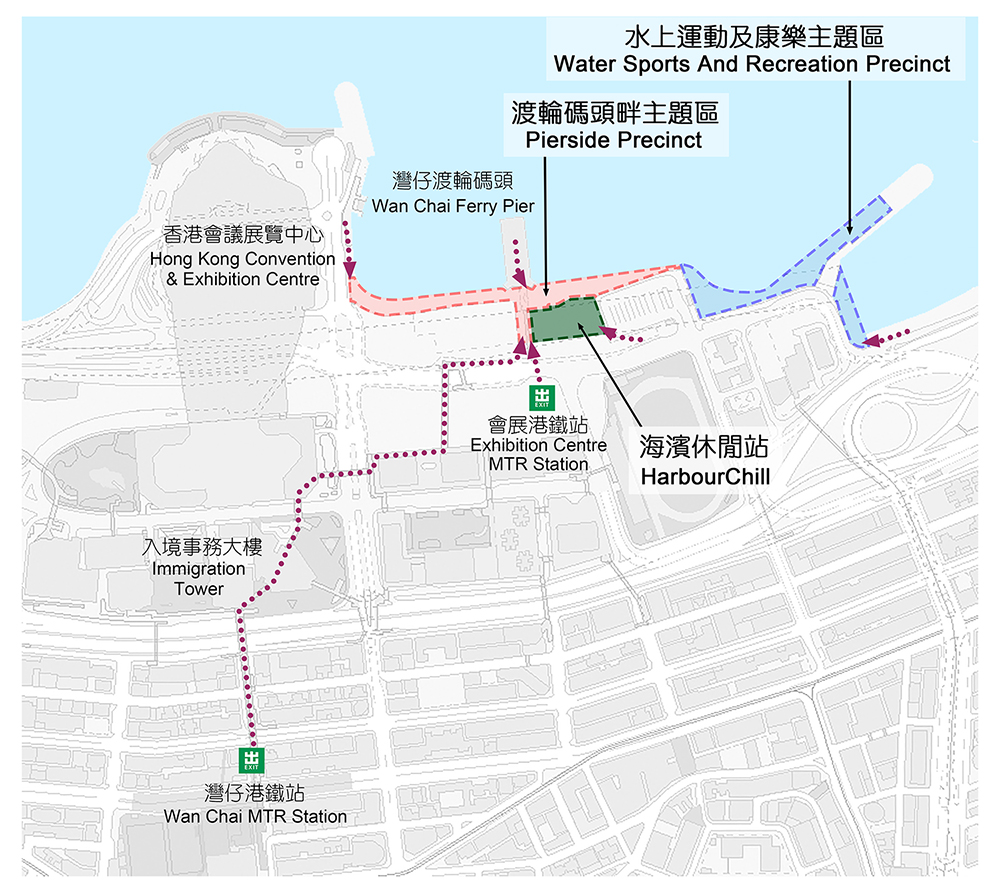 ×