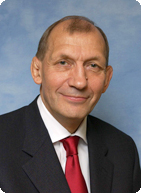 It is my great pleasure to welcome you to the website of the Harbourfront Commission.
I am proud to have been appointed the first Chairman of the Commission and I realise the weight of responsibility for the well-being of Victoria Harbour, which is known internationally as an icon of Hong Kong and a unique natural asset of the city that this role entails. The past decade has seen growing aspiration within the community to protect and beautify our harbourfront for public enjoyment. Having participated in the work of the former Harbour-front Enhancement Committee, I am very conscious of how well the Committee carried out its responsibilities and that it laid a solid foundation for harbourfront planning, development and management. The Harbourfront Commission, established on 1 July 2010, inherits this legacy and takes on the role of an overarching, high-level champion for harbourfront issues to ensure that design, development and management are effectively integrated. You may refer to the Commission's terms of reference here. It is my genuine hope to work in partnership with the community and the private sector with a view to creating a harbourfront of which we, and future generations, can all be proud.
The Commission gathers wisdom from a wide spectrum of the community. Members include non-official individuals and organisations from various sectors, such as professional institutes, civic and environmental groups and the business sector. The presence of senior official representatives, including the Secretary for Development as the Vice-Chairperson, reflects the priority that the Government accords to harbourfront enhancement.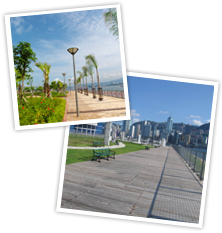 Above all, to realise the long-term objective of a world-class harbourfront, the Commission needs your support. With active participation from the general public as well as the private sector, we can work together to make our harbour an attractive, vibrant, accessible and sustainable world-class asset. If you have any comment on the work of the Commission, it would be our pleasure to hear from you. To keep you abreast of the Commission's work, meeting agendas, papers, minutes and audio recordings are available on this website. You are also welcome to observe the proceedings of our meetings.
I look forward to working closely with you, in our vision and effort to enhance the harbourfront for all to enjoy.
Nicholas Brooke
Chairman
Harbourfront Commission